The term "singer-songwriter" has evolved over time, as most things do, from the barnstorming folkisms of Woody Guthrie to the industrious complexities of Bob Dylan to the Americana of the Eagles to today's indie folkies like Bon Iver. One could make an argument that just about anything falls under the umbrella of the term, even someone as un-Dylanesque as, say, Nicki Minaj. Many contemporary musicians adopt the "singer-songwriter" title to conjure images of acoustic guitars, simple bands and lyrics that tell stories. Among the most traditional singer-songwriters that remain is the now Texas-based musician Peter Lovett.
His second release, an EP entitled Flying Away, does not deviate too far from the course set by his 2010 full-length debut, Now and Then. Two songs from that album, in fact, find their way onto the EP two years later, "Rock 'N' Roll Man" and "Mr. Heartluck and Trouble, Stay Away From Me," each of which has a subtle change in title from the last release. The album opens with the 70s funk horns and organs of "Down to the Beach," which may have appeared on the Super Fly soundtrack had Curtis Mayfield envisioned it first. The rest of the album takes a decidedly more refined approach; indeed, much of it calls to mind the easygoing melodies of Jackson Browne. The layered harmonies of the title track and the slide guitars of "Mr. Heartluck and Trouble, Stay Away From Me" hark back to the Eagles and similarly-styled '70s country-rock. "Rock 'N' Roll Man" has the chugging simplicity of an early Beach Boys cut, minus any of the muted beauty or the cracked genius of Brian Wilson.
As on his first release, Peter Lovett seems to be on a mission to prove himself worthy of the giants on whose shoulders he stands. He has already personally received praise from Jackson Browne and now seems to be seeking vindication from the listeners and record labels who have spurned him for two decades, all the while maintaining the dignity of a serious musician with a task at hand: "I'm trying to live out my dreams," as he says on the closing track, "He'll Find a Love." Lovett's dedication is rewarded on Flying Away, and his love for classic singer-songwriters is evidence enough to give him credence and hurry him on to his next release.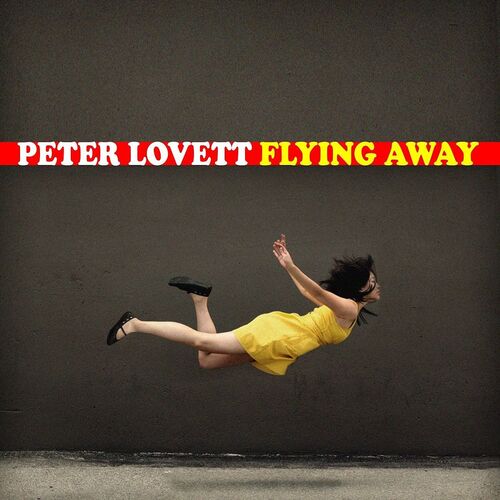 Tags:
2012
,
album review
,
Peter Lovett
,
Peter Lovett - Flying Away EP review
,
Reviews
,
rory masterson