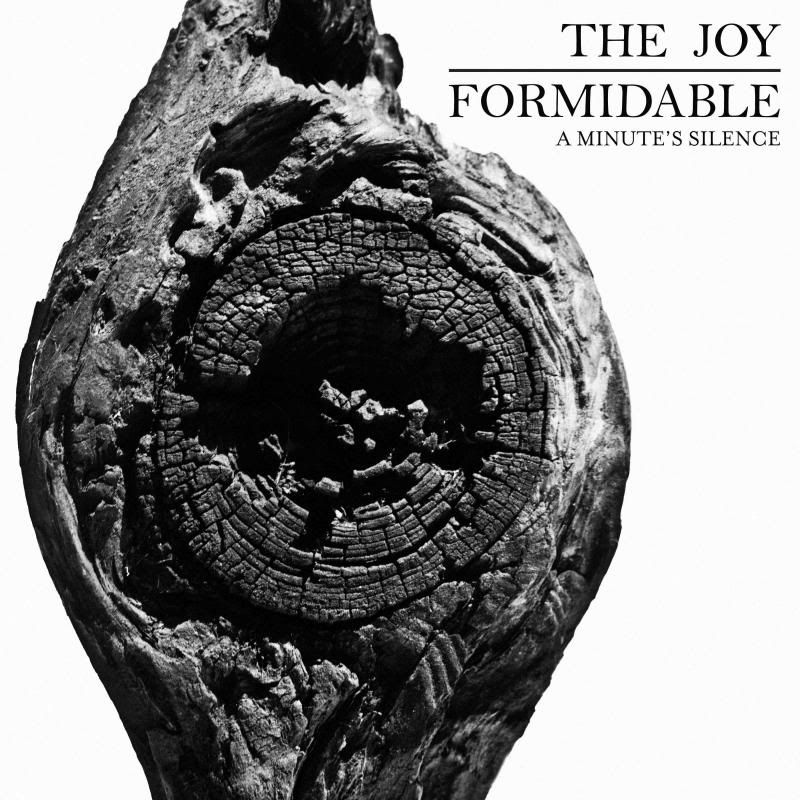 The Joy Formidable are honored to take part in this year's Record Store Day with a special 12" single release, "A Minute's Silence." The B-side of the single is an acoustic cover of Bruce Springsteen's classic "Badlands" that was recorded live at the Sirius XM studios in NY. The band recorded "A Minute's Silence" in 2012 during the sessions that spawned their acclaimed second album Wolf's Law. About the song, lead singer Ritzy Bryan said "We love buying music and we've always valued the atmosphere and experience of browsing a really great record shop. For that reason, it's a pleasure to be part of the celebration that is RSD, and we're very excited to share our vinyl release of this brand new track, A Minute's Silence." The 12" single will be available in the US on National Record Store Day April 20, 2013.
Wolf's Law was released in January via Canvasback Music / Atlantic Records. Wolf's Lawis the second album from The Joy Formidable and the follow-up to their breakthrough debut The Big Roar which saw the band praised by the likes of The New York Times, SPIN, and NME as one of the most exciting new UK bands to emerge in 2011. Wolf's Law was mixed by the legendary Andy Wallace (Jeff Buckley, Sonic Youth, Nirvana).
The album has already had heaps of praise foisted upon it. Rolling Stone hailed the songs as "wickedly bracing and Himalaya-huge." Magnet proclaimed that "[Wolf's Law] is a sonic step forward, with more emphasis on orchestration (both Bryan and Dafydd have classical backgrounds) and dynamics." NPR noted that "the power and intensity of The Joy Formidable never ceases to amaze." Alternative Press praised the album, saying "Thanks to such marked songwriting growth, Wolf's Law cements the Joy Formidable as a ferocious rock act and as a band with plenty to say." The Guardian hailed the album for its diversity in their 4 star review noting of the song "Silent Treatment" that "…it's the velvet glove that softens the blows of the iron fists on either side."
3/29 – Salt Lake City, UT @ Urban Lounge
3/30 – Denver, CO @ Gothic Theater
4/1 – Sauget, IL @ Pops
4/2 – Chicago, IL @ Vic Theater
4/3 – Minneapolis, MN @ First Avenue
4/6 – Columbus, OH @ CD102.5 Day
4/7 – Indianapolis, IN @ The Vogue
4/8 – Lansing, MI @ The Loft
4/9 – Milwaukee, WI @ Turner Hall Ballroom
4/12 – Toronto, ON @ Phoenix Concert Theater
4/13 – Montreal, QC @ Corona Theater
4/14 – Clifton Park, NY @ Upstate Concert Hall
4/17 – Brooklyn, NY @ Music Hall of Williamsburg
4/18 – New York, NY @ Webster Hall
4/19 – Boston, MA @ House of Blues
4/20 – Philadelphia, PA @ Union Transfer
4/21 – Washington, DC @ 9:30 Club
4/23 Baltimore, MD @ Ottobar
4/24 Pittsburgh, PA @ Stage AE
4/26 Tulsa, OK @ The Vanguard Hall
4/27 Norman, OK @ Norman Music Festival
4/29 Dallas, TX @ Tree's
4/30 Austin, TX @ Emo's East
5/01 Houston, TX @ Fitzgerald's
5/03 Memphis, TN @ Beale Street Music Fest
5/04 Atlanta, GA @ Shaky Knees Festival
5/05 Tampa, FL @ State Theater
5/06 Orlando, FL @ The Social
5/07 Ft. Lauderdale, FL @ Culture Room
5/09 Charlotte, NC @ Visulite Theatre
5/10 Wilmington, NC @ Brooklyn Art Center
5/11 Richmond, VA @ The National
Tags:
The Joy Formidable
,
The Joy Formidable Announce Record Store Day Single "A Minute's Silence" B-Side With Cover of Bruce Springsteen Classic "Badlands"
,
The Joy Formidable tour dates
,
Tour Dates