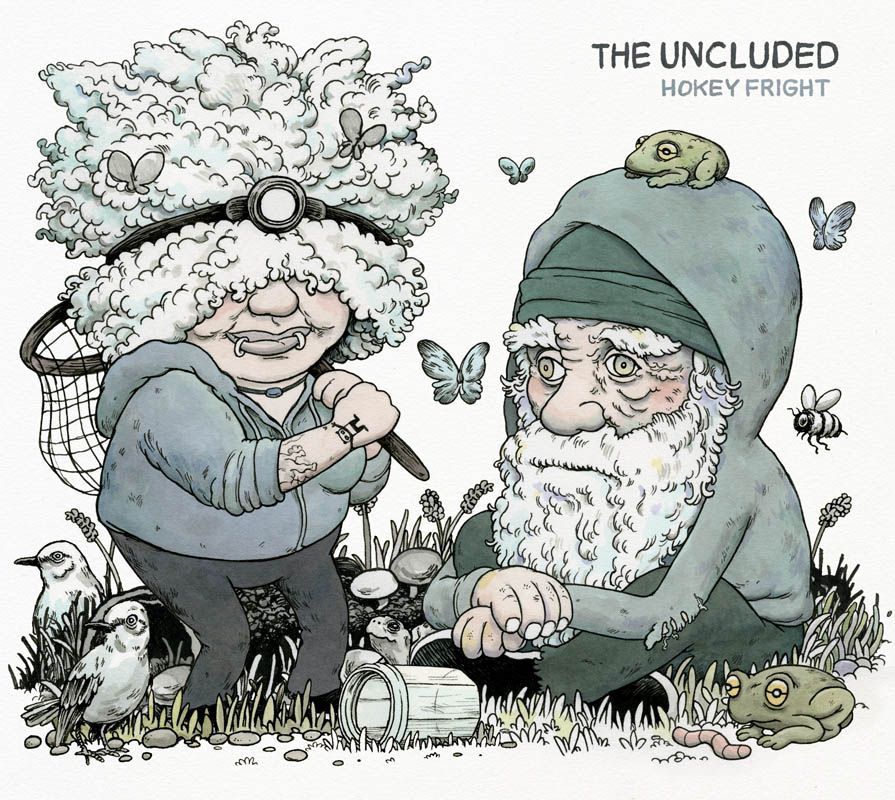 The Uncluded – Delicate Cycle video
Video directed by Pete Lee and Ben Fee.
Here is the brand new Pete Lee-directed music video from The Uncluded (Aesop Rock & Kimya Dawson) for their single "Delicate Cycle," which premiered today on MTVu. The video features 'perma-kitten' cat superstar Lil Bub.
"Delicate Cycle" is the first official single from The Uncluded's upcoming debut album Hokey Fright, out on May 7th on Rhymesayers. One of 16 songs on the new album, "Delicate Cycle" is the only song on the record to feature a musician other than Kimya Dawson or Aesop Rock, in the form of guest drumming by James McNew of Yo La Tengo.
Kimya Dawson is a Grammy winning, platinum selling singer songwriter most widely known for her work on the JUNO soundtrack and her former band, The Moldy Peaches. She has released 7 solo albums, including a children's album "Alphabutt".
Aesop Rock (aka Ian Bavitz) is a critically acclaimed hip hop artist/producer, recognized for his dense and abstract word play. He has released six solo albums, three EPs, and a 45-minute piece of music designed for runners, commissioned by Nike. Lyrics have been published in the New York Times Best Seller Hip Hop Speaks to Children, as well as Yale University's Anthology of Rap (Nov. 2010). Aesop is also co-founder of 900bats.com, a creative resource of arts, information, and oddities.